County Executive Sidhu requested the Council approve the purchase
200 beds, with mattresses, for a total cost of $329,645.45
or $1,648.23 per bed.
Base Camp, located at , provides space for 200 individuals to sleep indoors each night. While residents of Base Camp were sleeping on matts indoors hundreds of individuals were still sleeping outside without a mattress or protection from the weather.
On October 19th, 2020, Whatcom County Council voted to purchase 200 new beds, with mattresses, to replace the sleeping pads currently in use at Base Camp. The total cost of this purchase $329,645.45, equaling $1,648.23 per bed.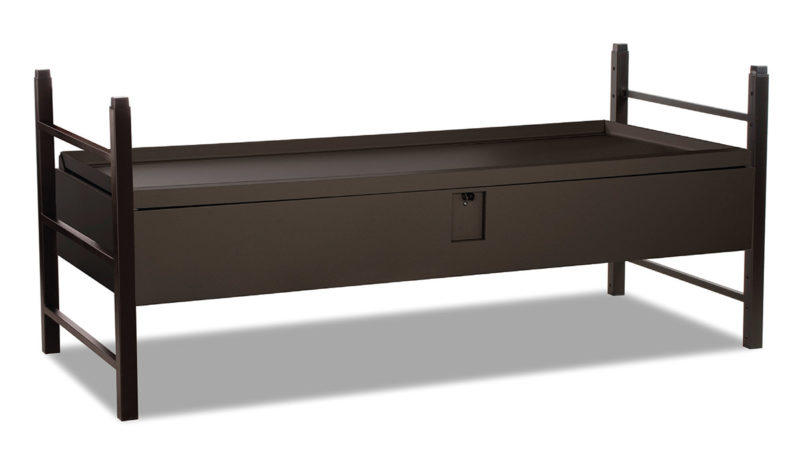 Instead of purchasing $1,648.23 beds, for individuals utilizing existing shelter capacity, I proposed Whatcom County use these funds to acquire emergency shelter units from Pallet Shelters in Everett.
In contrast to beds, shelters could be delivered faster, expand housing capacity, and be utilized by the County's Emergency Operations when responding to other emergencies such as natural disasters.
Cost Benefit Analysis
---
Cost per Unit:
Total Units:
Increased Housing Capacity:
Delivery Timeframe:
Features Included in Each Unit:
$1,648.23
200/Beds
0/None
1st Qtr/2021
Frame
Mattress Pad
Lockable Storage
$7,570.02
50/Shelters
100/People
4th Qtr/2020
64 Sq. Ft. Shelter
Wall Heater
110 Volt Electrical Power Kit
Folding Bunk Bed & Desk
Mattress Pad
Breaks down for easy storage
Shelter Flexibility
Emergency shelters would offer more flexibility, improving our ability to the serve our community when responding to a range of emergency situations. Here's just a couple examples of how they could be used.
Increased housing capacity, for the homeless during extreme winter weather;

Used as temporary isolation and quarantine units, replacing our need for the current facility at a fraction of the cost;

Used by Emergency Operations team when responding to emergency situations, allowing us to provide housing to individuals and families in need of temporary relocation;
The Whatcom County Council majority, voted to purchase beds, at a cost of $1,648 per bed, for homeless individuals utilizing the existing drop in shelter.
In February of 2021, the Executive's team notified the Council that the beds had not yet arrived; delivery would not be expected until March of 2021.
More About Pallet Shelters
Pallet Shelters manufactures temporary housing units at there facility located in Everett, Washington. Pallet Shelters has worked with many other government agencies through out the United States to provide temporary housing for homeless communities, Covid Response, temporary workforces, and natural disasters.
Personal note from Tyler:
One of the things I loved the most about Pallet Shelters was how they are using their business to give back to the community. They've helped many people get back on their feet by offering job training with employment as well as mentorship and life training.
Currently, more than 80% of their workforce previously struggled with homelessness, substance abuse, or the criminal justice system.